« Find out present-day Bedizzole Marching Band.
Present-day Bedizzole Marching Band was born in the distant 1880 as citizens' band. At that time the main purpose of the band was to entertain Bedizzole citizens during events such as religious ceremonies and local festivals.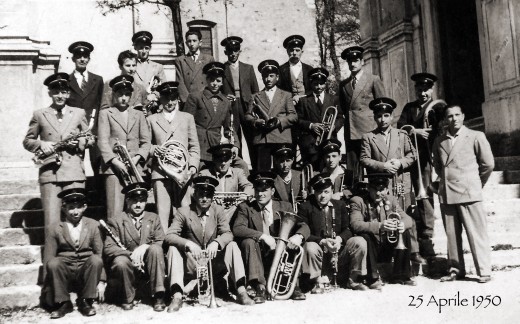 At that time villages in the area didn't have a citizens' band of their own, so Bedizzole Marching Band's activity was never interrupted and made its contributions also in the neighboring towns.
Since the beginning of the fifties the number of its members had a great increase and it became a well-known concert group also outside the province. Until the nineties there was a period of stagnation due to the scarcity of young musicians. In 2004 in order to face this serious problem they created a new project: a Music Academy for younger instrumentalists. This new idea had a great success thanks to the enthusiasm and the contribution of teachers, pupils, parents, and obviously to the father of this futuristic project: Aldo Bettini.
He suggested a new way of being a band, in which from a supporting role it became the real protagonist of public events: in this way thanks to the contribution of each member Bedizzole Marching Band came into being.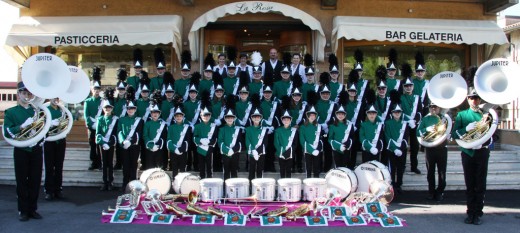 The Bedizzole marching Show Band immediately began to participate in the Italian IMSB championship, achieving excellent results in terms of group growth both on a musical and formal level.
One of the greatest satisfactions of our boys has been to savor the pleasure of countless invitations throughout the country and abroad, in France in particular for parades, carnivals, various types of events and music festivals.
In 2017, with great enthusiasm, a further change took place with the election of the new president, Matteo Rebecchi, together with the new Drum Major, Laura Alberti, both very young and raised in the marching nursery from an early age. Also in that year the group, in order to carry out further musical and formal growth, relied on an American master from Oregon, Preston Howard, who remained in Italy at Bedizzole for a good month teaching a lot, making people understand what it really means Marching Band in America and making our group have a beautiful, unique, very exciting and fun experience for all the kids.
In 2019 a musical growth project was then launched, relying on the new maestro Nicola Orsato, today the current Band director and drum major, and, again in 2019, the Bedizzole Marching Band participated in a huge international festival in the city of Bucharest .
In 2020, during the lockdown period, the members of the Bedizzole marching band and the music academy kept in constant contact through video calls, online music lessons (as far as possible) and the creation of music videos, necessary to maintain relationships in the most delicate period.